Reiki, Polarity, and Crystal Treatments
When you think of your health, often what comes to mind is exercise or eating healthy. What many of us forget is that our energetic system needs just as much attention as everything else. Having unhealthy, unbalanced chakras can affect our overall health.
Chakras are one of our energetic systems. They are centers within our bodies that get blocked or out of balance. To help maintain a healthy lifestyle, these chakras need to be taken care of by being kept in balance and strengthened at times. Reiki, Polarity and Crystal Healing are modalities used to help achieve this. There are many benefits beyond healing an ailment you may be experiencing such as back pain, headaches or fatigue. Reiki, Polarity and Crystal Healing promote overall balance to your body. It can help reduce stress and anxiety creating feelings of relaxation and well-being.
After being introduced to Reiki, I started feeling and seeing the benefits it provides immediately and over time. I have four young children and this always proves to be a source of stress. After practicing Reiki I have been able to keep my stress more in balance for myself and my family. I regularly practice Reiki on my family and continuous Reiki practice always proves to be positive. Energy healing is a safe practice and has proven to be helpful in many situations. I enjoy being able to provide the sense of well-being that my energy sessions offer.
Besides being a Reiki Master Teacher, I am also a Massage Therapist. Massage is another great modality that can be integrated with energy work or used all by itself, achieving great results either way for ones physical, mental, emotional and energetic health. Whether you just need a relaxing massage or have an acute or chronic issue, utilizing massage can assist in attaining your desired results. I have also gone beyond my standard massage training and have become certified as an Orthopedic Massage Therapist and a Craniosacral Therapist. Having the extra training from this certification has allowed me to bring a different approach to many clients with chronic and acute conditions. 
By working together, we will come up with a plan that fits your needs and any goals you may have.
Certifications:
Reiki Master Teacher

Orthopedic Massage

Cupping

Craniosacral

Myofascial Release (John Barnes)

Reflexology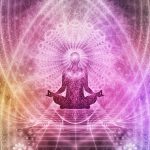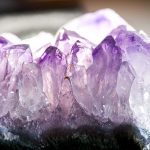 Deliah
Shader
Deliah is a Reiki Master Practitioner that offers energy sessions that integrate Reiki, crystal, sound healing and optional essential oils (AromaTouch technique). She is currently a student at SpaTech in Westboro studying Massage Therapy and has completed the Polarity program. She is scheduled to graduate in June and is offering massage sessions at a discounted "Student/Intern" rate.
 My name is Deliah Shader and I am a Reiki Master Practitioner. I was initially drawn to Reiki after exhausting every aspect of what western medicine had to offer when I was diagnosed with, not just one but four, chronic illnesses. I found solace and healing, both spiritually and physically, through Reiki and that is when my passion for helping others through this holistic practice blossomed. My mission is to help my clients discover the relief and peace, from pain and discomfort, that I can offer with my unique skillset in an environment which respects each individual's journey through healing. Practicing Reiki transcends all bounds and has been instrumental with managing and finding relief from my chronic illnesses where western medicine had failed; I would like to extend the same therapeutic alleviation to anyone who seeks it.
Lindsay
Cercone
Lindsay is a Licensed Massage Therapist, Polarity Practitioner & Reiki Master Practitioner. She is a 2017 graduate from the Holistic Massage Program at SpaTech. Lindsay tailors each session to her clients needs with the care and empathy needed.  
As someone who lives through their senses, massage therapy came naturally to me. I've realized you can communicate through touch. On a physical level, I am working with the tissues and muscle fibers. But on a deeper level, that intentional touch translates to your body as empathy and comfort; creating a safe space for your body to relax and start healing itself.
I also offer reiki and crystal healing which can be integrated with massage or used on its own. In an energy healing session I am working with the aura and chakras; energy centers in the body that directly relate to different aspects of your physical, spiritual, mental and emotional bodies.
Massage and energy therapy are special healing tools that I'm eager and excited to share with you on your healing journey.
Certifications:
Reiki Master Practitioner

Cupping

Reflexology

 
Come On In
Treat Yourself to a Refreshing Day