Upcoming Classes and Workshops
All levels of Reiki and all classes listed below are taught by Tiffany     Myers, RMT.
Group classes and private/individual classes are offered for levels I, II & Reiki Master Practitioner. Reiki Master Teacher is currently only taught as a private, individualized class.
Mentoring is offered at the hourly rate for those that are looking for individualized guidance on learning and growing their intuition, skills, etc.
And as I always tell my students, "I don't go away.  I'm always here for questions, concerns, confirmation or just to share your exciting experience!
Saturday/Sunday Reiki classes run from 9:30am-4:00pm. There will be an hour lunch around 12:30pm. Wednesday evening class consists of two evenings that runs for 1.5 hours each.
You may pay in full for the class or just the required deposit amount below. You may also email healing@wholebodyhealing.net for a registration form to complete and mail in with a $50.00 non-refundable deposit. Please specify in payment below which class you would like to attend.
Reiki I Practitioner Training Class
Receive the attunments to become a Reiki Practitioner
Learn the history of Reiki
Practice giving a full body treatment and experience receiving a full body treatment
Learn Chair Reiki and Self Reiki
Receive Reiki I manual
Receive Reiki I Practitioner Certificate upon completion
Saturday, April 2  9:30 am – 4:00 pm
Reiki II Practitioner Training Class
 Prerequisite: Reiki I (allow 5-6 weeks between Reiki I and Reiki II)
Receive Reiki II attunement
Learn to use the three Reiki symbols

Empowerment symbol: You will learn how to use and apply this powerful symbol to everything learned in Reiki I, treatments, everyday life and more.
Mental/Emotional Symbol: This symbol is used during a standard Reiki Treatment to allow the person to become more aware and involved in their healing process.
Absent/Distant Reiki Symbol: This symbol is most commonly used for those family, friends, clients that cannot be with you to receive Reiki. The symbol allows you to send them Reiki without them being present. It also a great tool that is often utilized for self healing.
Saturday, January 8   9:30 am – 4:00 pm
Reiki Master Practitioner Class
Prerequisite: Reiki I (allow 3-6 months between Reiki II and RMP)
Becoming a Reiki Master is an important time of growth for your soul. Whether you want to use the Reiki Master symbol as part of your daily life or professionally, learning this symbol helps one to attune him or herself to the Reiki energy. This will leave you feeling more grounded and connected. This is helpful for meditation or any spiritual practice/journey by clearing your healing channel.
Receive Reiki Master attunement
Learn to use the Reiki Master symbol
Clearing space and energizing with RM symbol
You will create a personal alter that represents YOU, your journey, who you are and what experiences brought you to this point in your life
Receive a Reiki treatment that includes an energetic clearing
Receive an Angel Card Reading (private class)
Saturday, November 13  9:30 am – 3:00 pm
Introduction to Crystals
Learn some basic of crystal stones, their properties and uses, how they "work", how to cleanse them and more. Each participant will receive a set of stones to take home.
Preregistration and payment is required to attend the class.
Payment may be mailed to the office or paid through the PayPal button below.
Wednesday, December 15   6-7:30 pm
Healing with Crystals Level I

Prerequisite: Introduction to Crystals is recommended but not necessary
If you're interested in learning and working with more crystals, Healing with Crystals, Level I, will help you gain and expand your knowledge. This class expands upon the Intro to Crystals class and is packed with information on growing your skills with crystals. A manual and all crystal stone materials are included and will be yours to keep.
Receive a Crystal Healing attunement
Protecting and clearing your space
Learn what a pendulum is and various techniques
Learn how to clear and "fix" holes in your aura and auras of others
Learn to check chakras for yourself and others
Practice giving and receiving crystal stone layouts
Materials Included:
Create your own chakra stone set
Pendulum with azurite
Quartz Point
Manual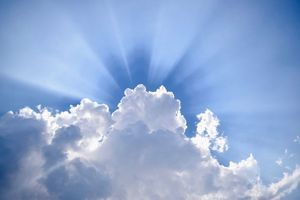 Divination Tool Class – Angel Cards, Runes, Pendulums and Divining Rods

Learn about different types of divination tools in energy work, card readings, everyday life and more. Class will include instruction on the different types of tools as well as practice times.
Materials Included:
Manual
Card Deck
Runes
Pendulum
Divining Rods